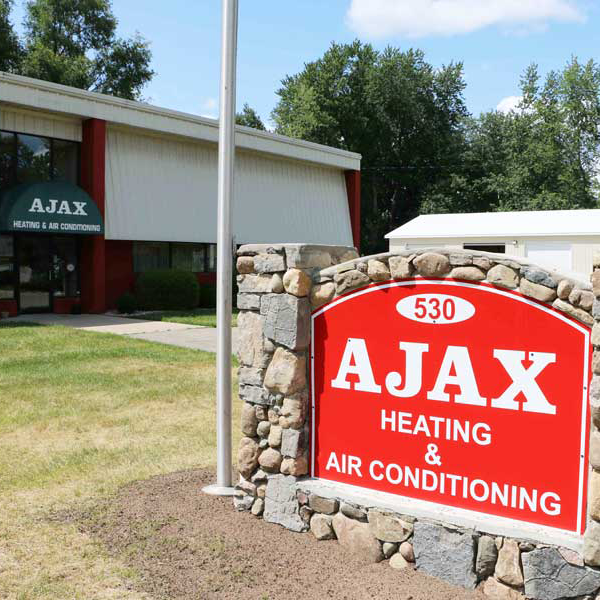 Ajax Heating & Air Conditioning was founded in 1945 by John (Jack) Bullinger. In 1957 after relocating to 531 20th Street and remodeling an existing grocery store the business continued to operate under the leadership of Jack and his eldest son William Sr. who joined the operation in 1960 after graduating from the Milwaukee School of Engineering.
In 1961 the company incorporated and continued to grow under their leadership until 1980 when William Jr. joined the firm thus bringing together the 3rd generation which worked together until 1989 when Jack passed away.
In 1990 Ajax then relocated to 530 19th Street where they built a new 6,000 square foot facility and also invested in an automated duct fabricating system.
In 1998 William Jr. entered into a partnership with Mitchell Funk who together own and operate the company today. In 2016 Bradley and Michael Bullinger (sons of William Jr.) became the 4th generation of the family to join the business.
Ajax offers complete services in the line of engineering, design, service and sheet metal fabrication along with many other facets of the HVAC industry. Ajax has performed work on many residential, commercial, industrial and institutional projects in its 74 years of operation. We are lifetime members of ASHRAE, Michigan Chamber of Commerce, Jackson Chamber of Commerce and Jackson Commercial Contractors Associations.
Our motto at Ajax is "The Home of Indoor Comfort". Quality and service have always been and will continue to be the forefront of our reputation.